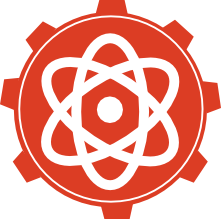 Increase the Chances of a CLICK becoming a LEAD – "Insights"
"Analytic is the discovery and communication of meaningful patterns in data." Analytic communicates insightful information from where we start creatives for campaigns. We constantly look to improve engagement by turning insights into action.
What do we mean by Insights?
Digital marketing is an evolution from a traditional advertising to a data-driven approach. We empower our client with decisions based on analytic data and with the efforts, to reach what is expected of digital campaign.
We approach ad campaign by understanding a true intent of the consumer, their decision-making process which converts a prospect to the customer. We are brand advertiser believe in 1) Attract those who are looking for your product 2) Rech where the audience initiates the process of understanding the product 3) Product the brand at right place at right time.
 "Empower with Tactics, Measurements & Analytic."
 Leader By Strategy.
Data we gather helps us to choose right pathway and then we optimize to achieve campaign's goals. we learn and practise leadership strategies by looking for the opportunities where your product will succeed.
We believe in smart and accurate Business data which helps us to achieve goals Faster and in a cost effective way. We have proven track records of achieving what our client expects from the campaign.
 
Tactical Expertise.
When we initiate building campaigns we spend time understanding industry trend, Benchmarks and competitor's product. We identify core competitive edge and start building the campaign. Hence Success of Bidding against your competitor which will place your advert at top position depends on how tactical our skills are and not on how much you are ready to pay.
 
Top of the Page.
 Return On Ad Spent.
 Cost Per Acquisition.
 
Maximize Ad Clicks.
Leader by Strategy & Tactical Expertise; are our core skills. Data we collect and actions we take are the reason that drives a successful campaign.